Welcome to the home page of 
New York General Surgery, PLLC and surgeon
Fredric David Harris, MD, FACS
 It is our hope that this web site will provide you with valuable information about the surgical practice of Dr. Harris and his personalized specialty practice of General Surgery.
What is the Specialty of General Surgery?  
Medicine has changed dramatically since the days of the old fashioned GP (General Practictioner).  More and more physicians have specialized and even super-specialized their practices.  Surgery also has divided into many specialities such as Thoracic (heart and lung), Vascular (blood vessels), Orthopedic (bones, joints), Neurosurgery (brain, spine and nerves), Urology (kidney, bladder and testicles), ENT (ear, nose and throat), Plastic Surgery and Gynecology.
The Specialty of General Surgery remains the special domain of the General Surgeon who sees patients for the diagnosis and treatment of problems involving the abdomen, groin, breast, ano-rectal area, certain neck conditions, enlarged lymph nodes, skin lesions and growths and certain other conditions such as trauma and other injuries. 
Training to become a Specialist in General Surgery require years of additional training beyond that of our non-surgical colleagues.  After medical school, a General Surgeon is required to train five years in a General Surgery residency.  Most General Surgeons then decide to "go into practice".  Others continue on and do additonal training called a Fellowship. While not required, many surgeons then continue their studies and and take certification examinations administered by the American Board of Surgery.  After  successful completion of these tests, the surgeon is now considered to be "Board Certified". In order to remain Board Certified, this examination must be successfully completed at least every 10 years. After many years of practice and demonstration of the highest standards of care and ethics, the surgeon can only then apply to become a Fellow of the Amercian College of Surgeons (F.A.C.S.).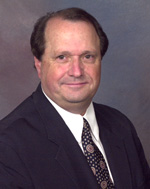 Assistant Professor of Surgery, Mount Sinai Medical Center 
Fredric David Harris, MD, FACS completed:
Surgical Internship and Residency - Lenox Hill Hospital
Fellowship in General Surgery - Massachusetts General Hospital
Teaching Fellow - Harvard Medical School 
Fellowship in General Surgery - The Cleveland Clinic
Board Certified and Re-Certified in General Surgery (American Board of Surgery)
Dr. Harris is also a member of many important specialty societies:
Fellow of the American College of Surgeons
Fellow of the American Society of Abdominal Surgeons
Member of the American Society of Colon and Rectal Surgeons
Member of the New York Society of Colon and Rectal Surgeons
Member of the New York Metropolitan Breast Cancer Group
Member of the American Society of Breast Surgeons
Member of the American Hernia Society 
Member of the Medical Society of The State of New York (MSSNY)
Member of the New York County Medical Society (NYCMS)
Member of the Westchester County Medical Society
Hospital Affiliations:   After more than 25 years of private surgical practice in Manhattan, Dr. Harris has recently brought his years of expertise and quality care to Westchester, New York.  He is now an active member of the Attending Surgical Staff of three major metropolitan Medical Centers, a respected educator with an established office and practices at these sites:
While Dr. Harris cares for all teenage and adult patients within the realm of General Surgery, he has a specific interest in the following routine and complex problems or conditions, focusing on the traditional and minimally invasive treatment of: 
Hernias of the groin and "stomach" (abdominal wall)- Hernia repair, Hernia surgery

Gallbladder, pancreatic, hepato-biliary and splenic disease- Laparoscopic cholecystectomy

Appendicitis- Laparoscopic appendectomy

Breast cancer, benign breast tumors and other breast problems- Breast surgery/Biopsy

Colon cancer, intestinal disease and abdominal surgery and pain- Laparoscopic colectomy

Hemorrhoids (piles), fissures (tears) and other ano-rectal conditions- Medical (non-operative) therapy and Hemorrhoidectomy

Surgical Oncology- Cancer surgery
Other surgery including skins lesions, venous access devices and pilonidal cysts- Removal of skin lumps

Severe and Chronic Abdominal Pain-EMERGENCY office and Emergency Room visits
In addition, Dr. Harris sees patients for :
Second Surgical Opinions
IMEs (Independent Medical Examinations)
Workers' Compensation cases
Dr. Harris is available to see Emergencies 24 hours a day.
The office and Dr. Harris accepts most insurance plans, Medicare and Workers' Compensation cases.
Dr. Harris is not part of an impersonal group practice.  He personally interviews, examines and performs your surgery, and provides all post-operative care.
Dr. Harris and his staff are committed and trained to ease your transition into an often otherwise frightening experience of a surgical problem or procedure.
Consultations are never limited by time.  Dr. Harris will spend whatever time is needed by you to diagnose and discuss your condition and answer any questions you may have.
Learn more about his personalized specialty practice of General Surgery by clicking on one of these green buttons on the left of this screen.
<================
Questions you might ask yourself:
Is your surgeon available to you 24 hours a day / 7 days a week? 
Do you want just the secretary, nurse, resident or fellow returning your calls?
Are you comfortable asking detailed questions about your condition or surgery? 
During your consultation and visits, do you have all the time you need with your surgeon to understand your condition and or surgery?
Do you want only residents providing your care?
Are your calls returned promptly?  
Does your Doctor call you with test results?
Does your Doctor communicate and coordinate care with your primary care physician (PCP), internist and / or other specialists?
If needed, do you have immediate cellular access to your surgeon? 
Do you really want to only go to NYC for your quality care and surgery?
If you have answered NO! to any of these questions, perhaps it is time to experience personalized care and meet with Dr. Fredric D. Harris.